... the NFL but not familiar with its business model.
As coverage and discussion of the upcoming NFL Draft ramps up, onlookers notice that it appears to be a pretty left wing idea (like revenue sharing and the salary cap), and they wonder how such a socialist enterprise can be the most popular sport in the Land of the Free. Look a little further, however, and this apparent socialism is only skin deep.
Fans of other sports are used to teams being separate and competing interests, focused completely on their own (short term) needs.
In most sports, cooperation between franchises is rare—the formation of the Premier League in English soccer being the exception that proves the rule. The NFL works differently, with all 32 owners working together and accepting individual sacrifices like revenue sharing—but why?
Sponsored Links
StubPass.com has tickets to all football games nationwide! Get your
Dallas Cowboys Tickets
,
Chicago Bears Tickets
,
Pittsburgh Steelers Tickets
,
Green Bay Packers Tickets
,
Oakland Raiders Tickets
,
New England Patriots Tickets
,
Tennessee Titans Tickets
,
Washington Redskins Tickets
,
New York Giants Tickets
,
Philadelphia Eagles Tickets
,
Baltimore Ravens Tickets
,
Miami Dolphins Tickets
,
Buffalo Bills Tickets
,
Tampa Bay Buccaneers Tickets
,
Atlanta Falcons Tickets
,
Indianapolis Colts Tickets
,
Arizona Cardinals Tickets
and many more at StubPass.com.
Visit StubPass.com for
Wicked Tickets
,
Nickelback Tickets
,
Britney Spears Tickets
,
Elton John Tickets
,
Billy Joel Tickets
,
Kenny Chesney Tickets
and thousands of other
Concert Tickets
and
Sports Tickets
.
Visit MiracleShopper
Comparison Shopping
for
Digital Cameras
,
Laptop Computers
,
Cell Phones
,
LCD TVs
and more!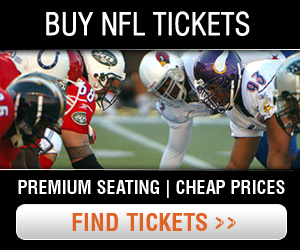 Related News Headlines
NFL Sport Channel Latest